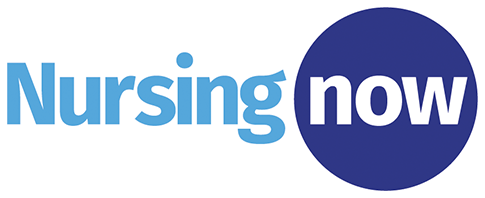 "

In collaboration with the World Health Organization and the International Council of Nurses, Nursing Now aims to raise the status and profile of nursing. We work to empower nurses to take their place at the heart of tackling 21st Century health challenges.

" 
The bedrock of the Nursing Now campaign is its groups, with over 690 local, national and regional groups across 120+ countries working to influence and bring about meaningful change and investment in nursing and healthcare systems, whether at local community, district hospital, or government level.
Since the launch of the campaign in 2018, nurses around the world have mobilised to create Nursing Now groups and lead change. 
What does this change look like?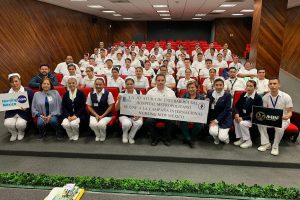 Since the launch of Nursing Now Mexico, and as a result of their advocacy activities, nurses have seen a significant shift in their access to power and leadership positions. Historically, the role of director of health centres and state delegations was exclusively held by doctors, however, as a result of the work of Nursing Now Mexico more nurses have been promoted into this role. 
Nursing Now Mexico has also been advocating for the introduction of the advanced nurse practitioner role within the national health system. The introduction of this role would give nurses greater autonomy in patient care and support leadership development.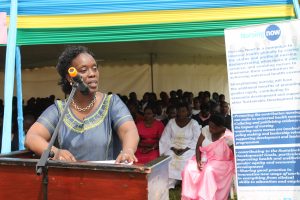 In Rwanda, the national Nursing Now group continues to lobby for the creation of a Government Chief Nursing and Midwifery Officer. As the largest health workforce in the country, it is essential for nurses to have representation in the highest decision-making body. 
In Southeast Asia, Nursing Now Philippines is working to support the development of leadership skills in young nurses. This group is one of a multitude of national groups using their influence to encourage the implementation of the Nightingale Challenge and empower the next generation of nurse leaders.  
Now more than ever, Nursing Now groups are acutely aware of the changing perceptions of the nursing profession and the opportunity to advocate for change thanks to the recent focus on nursing as a result of the COVID-19 pandemic. 
"The COVID-19 pandemic has brought the world attention to the vital role of nursing being the backbone of the healthcare system at all levels" – Nursing Now UAE.
The inadequacies of health care systems and the crucial role of nurses in addressing new and existing issues has never been more prominent. Nursing Now groups must use this opportunity to call for a serious investment in the recruitment, education, pay and conditions, and leadership of nurses. Without this investment, the goal of achieving Universal Health Coverage will remain out of reach. 
Read: Nursing Now calls on G20 finance ministers to pursue a #HealthyRecovery from COVID-19