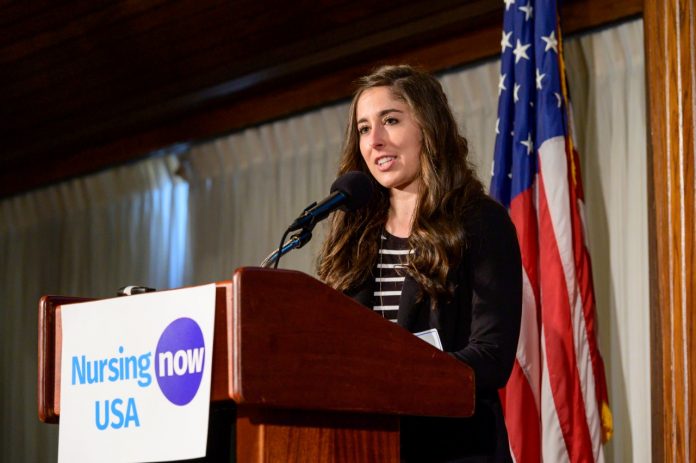 Today, nurses from across the United States of America met at a high-level national event to launch Nursing Now USA. High-level health professionals and influencers celebrated the launch with a special event and panel discussion in Washington, D.C.  Under the strategic direction of the University of North Carolina at Chapel Hill School of Nursing, University of Washington School of Nursing, American Nurses Association (ANA) and the U.S. Public Health Service Chief Nurse Officer, Nursing Now USA will address key issues in the nursing profession such as workplace violence, pay equity, staffing shortages, and barriers to practice. 
Watch the Nursing Now USA launch below
Nursing Now USA joins a growing global movement united in a shared goal of improving health globally by raising the status and profile of nursing and midwifery.
"Raising the profile of the nursing profession and investing in the recognition of nurses' roles in transforming health and health care both nationally and worldwide must be intentional," said ANA president Ernest Grant, PhD, RN, FAAN. "The deep trust that the public has in the nursing profession underscores the sheer power of nurses and the urgency of Nursing Now USA." The launch of Nursing Now USA comes at a critical time for America's health care system. Health care continues to grow more complex and the demand for health services increases every day. Nurses have unmatched perspectives and abilities to act rapidly in changing environments. They represent the frontline of care and are the largest group of health care professionals in the United States. Beyond the bedside, nurses are leading research efforts that improve outcomes, solve public health challenges, influence health policy decisions and contribute to ground-breaking innovations. They are also joining boards of directors to help transform the face of health care.
Read more about the global reach of Nursing Now here.