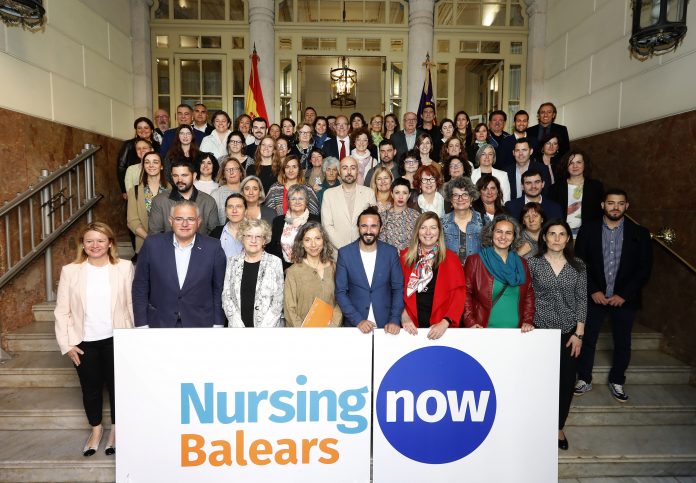 On 6th May, Dr. Barbara Stilwell, Executive Director of the Nursing Now campaign, took part in the launch of Nursing Now Balearic Islands, hosted by the Official College of Nursing of the Balearic Islands (Coiba).
The launch was also attended by the President of the Balearic Islands Parliament, Mr. Baltasar Picornell, the Minister of Health, Mrs. Patricia Gómez, and the Vice Dean of the Faculty of Nursing and Physiotherapy, Dr. Rosa Miró, as well as the President of the Coiba, Mrs. Rosa María Hernández.
During this launch event, Dr. Stilwell gave the presentation, 'Why nurses? Why now?', and discussed the importance of the Nursing Now campaign to promote leadership development within the nursing community.
Launch of Nursing Now Balearics
To read more about the Nursing Now groups, click here.