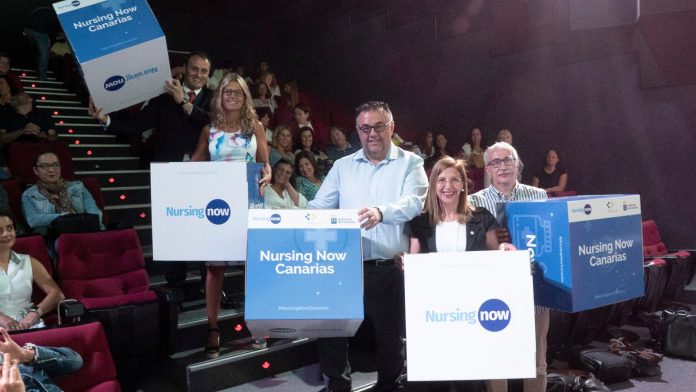 Nursing Now Canarias ha tomado por asalto las Islas Canarias, y está liderando el camino en el apoyo a la campaña en España.
Los principales objetivos de la campaña de Canarias son los de la campaña mundial: mejorar la salud pública, la equidad de género y la economía.
Los activistas han involucrado con éxito a trabajadores de la salud, responsables políticos y periodistas locales, que han informado en varias ocasiones sobre Nursing Now Canarias. Puede leer parte de esa cobertura aquí, en un artículo que habla sobre el establecimiento de enfermeras escolares en la región.
---
Nursing Now Canarias has taken the Canary Islands by storm as the islands, and is leading the way in the supporting the campaign in Spain.
Following the launch earlier this year, which was attended by Nursing Now Global Board Member, Adelaida Zabalegui, they have held events across the Islands in coordination with the Ministry of Health.
The main aims of the Canary Island's campaign echo those of global campaign: to improve public health, gender equity and the economy.
The activists have successfully engaged health workers, policy makers and local media, which has reported on Nursing Now Canarias on a number of occasions. You can read some of that coverage here, in a piece talking about the establishment of school nurses in the region. The first of these nurses is expected to be in place in January 2019.