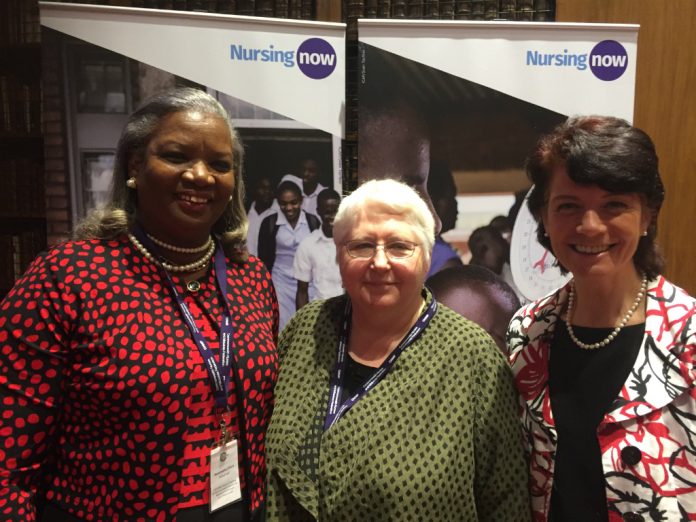 Our Global Campaign Manager Dr Catherine Hannaway spoke about the Nursing Now campaign at the 4th Commonwealth Nurses and Midwives (CNMF) Conference, held in London from 10-11 March.
This year's conference focused on how nurses and midwives can act as role models and lead the way in promoting a safe, healthy and peaceful world, at a time when war, displacement, natural disasters, climate change and epidemics loom large.
Dr Hannaway explained how Nursing Now will work to increase investment in nursing, empower nurses to reach their full potential and maximise the profession's contributions to universal health coverage and new models of care.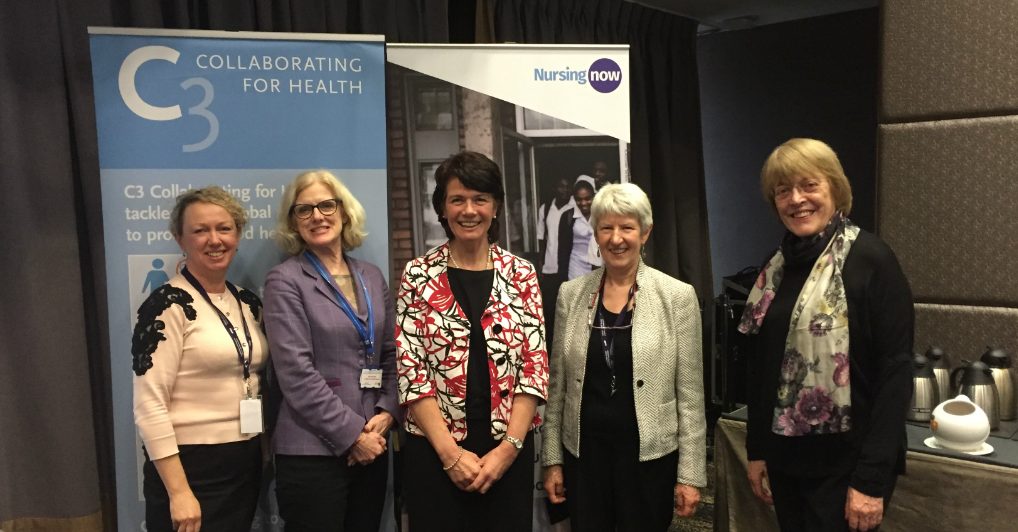 She also gave an overview of our successful launches in Geneva and London and partner activities in the US, South Africa and Jamaica and talked about how individuals, countries and regions can get involved, in particular by setting up national Nursing Now groups – guidelines for doing so can be found here.
Reflecting on the conference, Dr Hannaway said:
"Nursing Now got a very warm welcome from the Commonwealth Nurses and Midwives Federation Conference attendees, all keen to engage and use the opportunity and support offered by the campaign to allow nurses and midwives all around the world to pull together and really make a difference to improving global health."
Together with Nursing Now Campaign Board Member, Ms Rosemary Josey from the Bahamas (newly appointed as Vice President of CNMF), Hossinatu Mary Kanu, Sierra Leone's Chief Nurse, Paul Magesa, President of the National Nurses' Association of Tanzania and hosted by Professor Kathleen McCourt (newly appointed President of the CNMF), Dr Hannaway gave additional details about the campaign at the Saturday evening reception, with a particular focus on what the Nursing Now campaign means for different parts of the world.