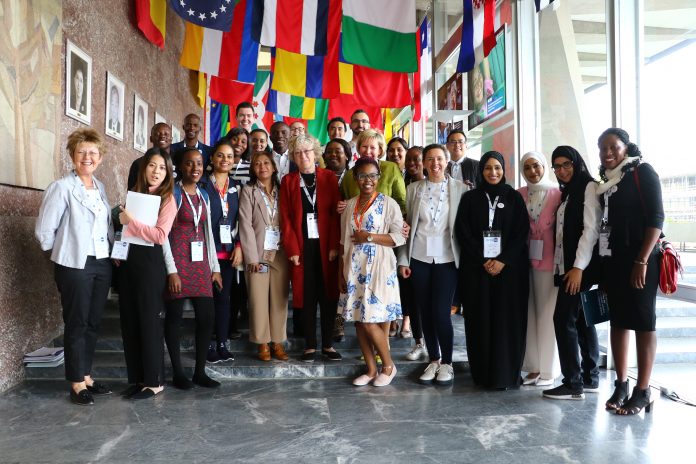 Ciaran McHugh is one of Nursing Now's Young Nurses who was selected to take part in our pre-World Health Assembly workshop, organised in partnership with the World Innovation Summit for Health, Sigma Nursing and the International Council of Nurses. Here he describes his experiences over the last few weeks, and shares his ambitions for improving nursing around the world.
Three weeks ago, I travelled to Geneva to participate in Nursing Now's pre-WHA workshop with 22 other young nurses and midwives from around the world. There we forged a life-long bond over our shared passion for nursing and mutual ambitions to become young leaders and advocates for our profession.
I still can't quite believe that I was lucky enough to be part of this experience, and I struggle to find the words to describe my feelings of "Wow, is this really happening?!".
Over the course of the week that we spent in Geneva, we had the opportunity to meet Dr. Tedros Adhanom, Director General of the World Health Organization (WHO) and Elizabeth Iro, Chief Nursing Officer, WHO. I couldn't believe that we were able to meet and talk with such senior people, and that they were so normal and welcoming. As hard as it is to believe, they were as excited to meet us, as we were to meet them.  In every meeting, high-level session, or side-event, nearly every speaker mentioned how fantastic it was to have a group of young nurses present; nurses who are currently in their clinical careers, working on the front-line, delivering the services that they discuss. Why, I asked myself, is this such an unheard of phenomenon, to have front-line nurses present, in the room where world health decisions are being made? I would have thought that this is the norm, and hope that we have set a precedent for years to come.
As our week in Geneva drew to a close, I think we all knew that this was by no means the end of our journey. Of course, we asked ourselves and each other, what could possibly top this? Where do we go from here? And how can we do this opportunity justice? But I have found that one thing truly does lead to another. If you put yourself forward, and take every opportunity you can, the candle that keeps the journey lit will only grow brighter.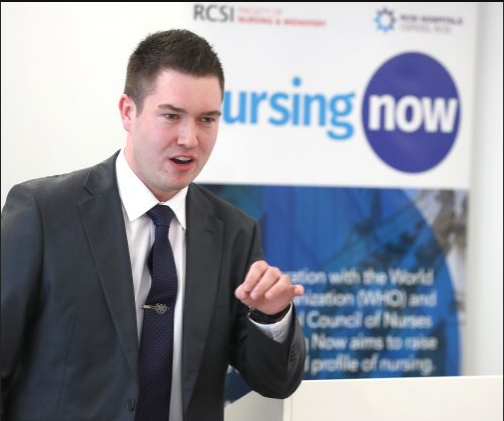 Two weeks on, I found myself at speaking at a Nursing Now launch event back home in Ireland. I put myself forward, I took the opportunity, and was lucky enough to be asked to present my experience as a nurse in Ireland, and as one of Nursing Now's Young Nurses. Everybody at this event was fascinated that a young nurse could be capable of being in a position to advance the status of the nursing profession not only at national level, but on a global scale. I explained that thanks to Nursing Now, there are 23 of us scattered in all four corners of the globe working to do just that.