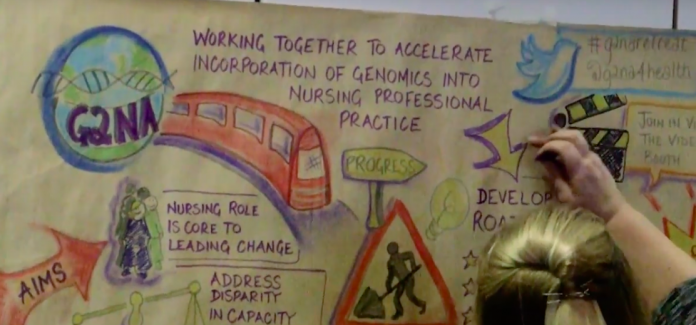 Nurses have a pivotal role in bringing the benefits of genomics to everyday healthcare. However a global effort is needed to transform nursing policy, practice, education and research to be cognisant of the biopsychosocial and ethical implications of genomic technologies for individuals and societies. We want to establish the first global genomics nursing alliance to address these issues.
The Global Genomics Nursing Alliance (G2NA) project represents the culmination of concerted national and international efforts to accelerate the integration of genomics into everyday practice.
Established in January 2017, the G2NA is an international collaboration involving 17 countries with a leadership team based in the USA, England and Wales.
Website: www.g2na.org
Contacts: Caroline Benjamin, University of Central Lancashire, Cbenjamin1@uclan.ac.uk; Kathleen Calzone, National Institutes of Health, calzonek@mail.nih.gov; Christine Patch, King's College London, Christine.patch@kcl.ac.uk