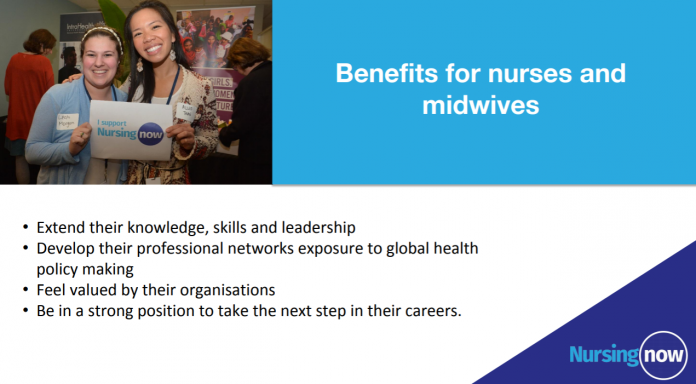 Last week, the Nightingale Challenge hosted its first webinar for employers who have accepted the challenge and others who are considering signing up. This was the opportunity to better understand the Nightingale Challenge, and hear from Programme Director, Lisa Bayliss-Pratt. 
Over 40 participants took part in the webinar, with people joining from countries including USA, Cambodia, Northern Ireland, Australia, England, India and Mexico.
During the webinar Lisa gave an overview of the Nightingale Challenge and provided some examples to inspire the development of training and development programmes. This was followed by lively discussion on themes ranging from collaboration with other employers both at home and abroad; the creation of a Nightingale Challenge blog and platform to allow employers to communicate with one another and share information on events and ideas; and opportunities to bridge the gap between nurses in urban and rural settings.
The global response to the Nightingale Challenge has been truly inspiring with over 5,000 young nurses and midwives from 100 organisations around the world already officially confirmed and participating in the Challenge. 
Click here to view Lisa's presentation.
Stay tuned for the next Nightingale Challenge webinar!