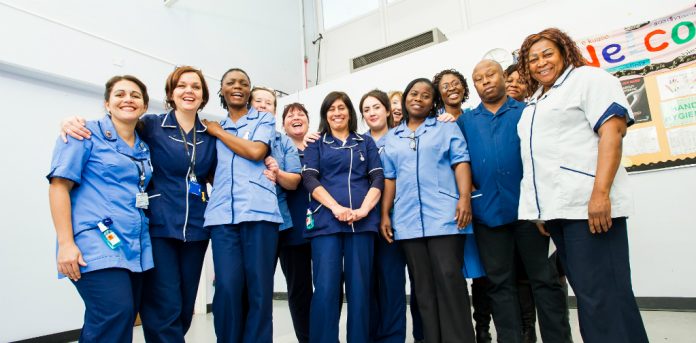 On Tuesday 27 February, Nursing Now will hold launch events and activities across the world.
One of our launch events will take place in London. Run in parallel with an event in Geneva, highlights from both sessions will be livestreamed on our launch page from 13:00 GMT, which features full details of both events.
We are delighted that HRH The Duchess of Cambridge will join us at our London event.
We will be hosting two speaker sessions in London, livestreaming a discussion in Geneva in between. Biographies for all of our speakers in London can be downloaded here.
Strengthening Nursing Across the Globe: 'What the Nursing Now campaign means in different parts of the world': 
Dr Karen Bjøro, Second Vice President, Norwegian Nurses Organisation (Chair)
Harriett Baldwin MP, Minister of State for Africa at the Foreign & Commonwealth Office and Minister of State for International Development, UK
Rosemarie Josey, Past President, Nurses Association of the Commonwealth of The Bahamas
Catherine Odeke, Chief Nurse and Commissioner of Nursing and Midwives, Uganda
Dr Kanjana Chunthai, Director, Government Chief Nursing and Midwifery Officer, Thailand
Translating Nursing Now into Global Action  
Baroness Mary Watkins, Alternate Chair, Nursing Now (Chair) 
Elizabeth Iro, Chief Nursing Officer, World Health Organization
Annette Kennedy, President, International Council of Nurses
Dr Diana Atwine – Permanent Secretary, Department of Health, Uganda