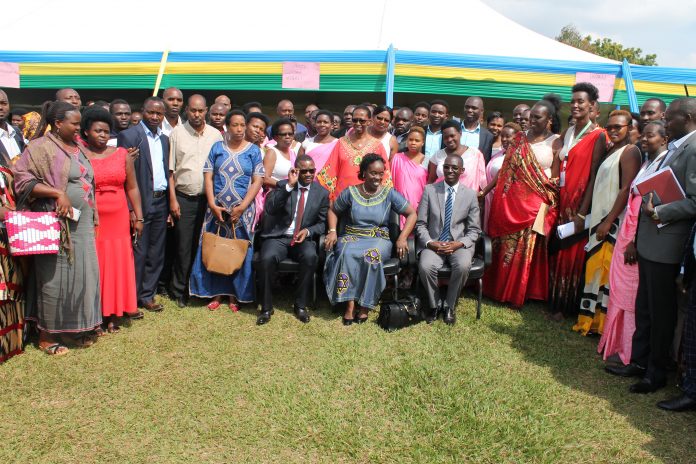 On 29 June 2018, Nursing Now was launched in Rwanda by Minister of Health, Dr Diana Gashumba, and President of the Rwanda Nurses and Midwives Union, Andre Gitembagara.
Over 1,000 nurses, midwives and students joined the launch, as well as 800 local residents and community health workers.
During the launch nurses and stakeholders organized stands to display their work. Among the exhibitors were:
Nurses from Rulindo district, who displayed their work building a healthy community through family planning support, antenatal care, post-natal care and childhood nutrition
Student nurses, together with their teachers, showed how they are learning best-practice nursing procedures
The National Council of Nurses and Midwives displayed their work, including the scope of practice and the code of conduct
The Rwanda Nurses and Midwives Union showcased its work on capacity building, mentoring, research and advocacy on labour issues
Nursing Now in Rwanda will support the aims of the global campaign by promoting the profile of nurses and midwives in Rwanda, calling for better investment in the education and training of the health workforce and helping to nurture the next generation of nurse leadership in Rwanda.
You can read the full progress report here.