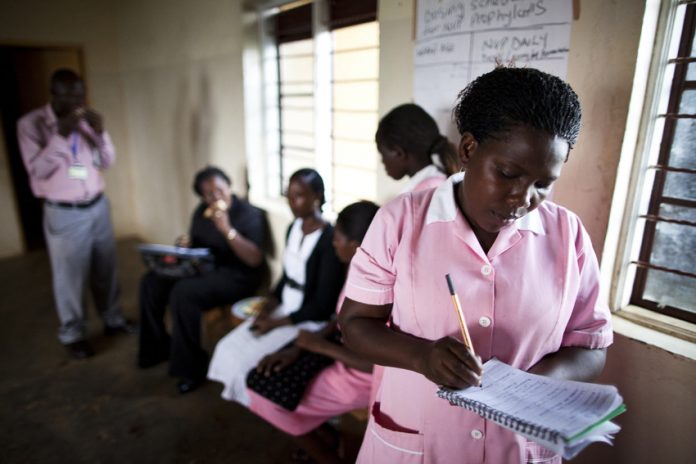 Image credit: Trevor Snapp for intraHealth International
On Thursday 22 March, the Ugandan Ministry of Health and Uganda UK Health Alliance will host Nursing Now's African launch. The event will unveil Uganda's road map for activity and feature updates by representatives from Zimbabwe, Rwanda and Kenya.

An overview of Uganda's pro-active approach to strengthening nursing
In Uganda, the Ministry of Health is immensely supportive of the Nursing Now campaign. The ministry's Permanent Secretary, Dr. Diana Atwine, has expressed the need for expanding and supporting the vital role of nurses in healthcare. The country's nursing leaders have also dedicated real effort to the campaign and are ready to develop partnerships that leverage the nursing profession's expertise.
A recent retreat saw several stakeholders setting a roadmap for the campaign. Several strategies for raising the profile of nursing were discussed and included: better training, increased involvement in management and promoting professionalism. A number of immediate targets include: the formation of a Technical Working Committee, establishment of a Secretariat and resource mobilisation.
With this launch event, Nursing Now will continue to gain the global momentum it needs to advance the role of nursing in providing quality, essential healthcare.