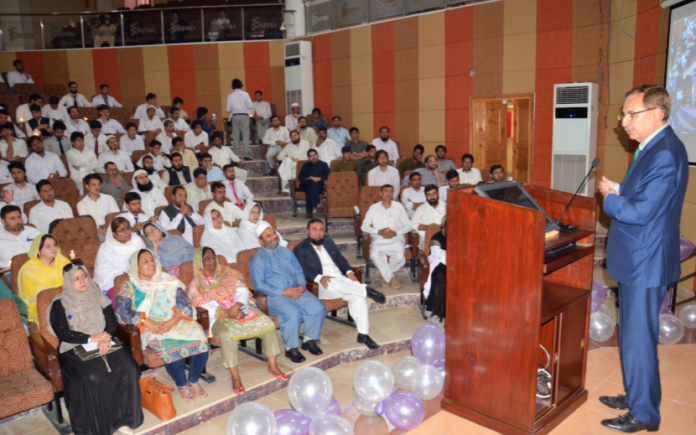 Earlier this year, on International Nurses Day, The Khyber Medical University Institute of Nursing Sciences (KMU-INS) launched a local Nursing Now group. 
Speaking at the launch, Dr. Dildar Muhammad, Director KMU-INS, discussed the acute shortage of nurses in Pakistan and explained the need for more nurses to care for the health needs of the Pakistani population. He pointed out that according to international standards Pakistan needs 1.3 million more nurses. 
During the launch event, ten workshops were organised on different topics related to nursing education, nursing research and nursing practice. This event also provided the opportunity for students to present their research topics through poster presentations to the 300+ participants and high-level stakeholders from the world of public health and academia. 
The launch event was held in collaboration with the International Committee of the Red Cross who are working to improve nursing practice in merged tribal districts and Khyber Pakhtunkhwa.