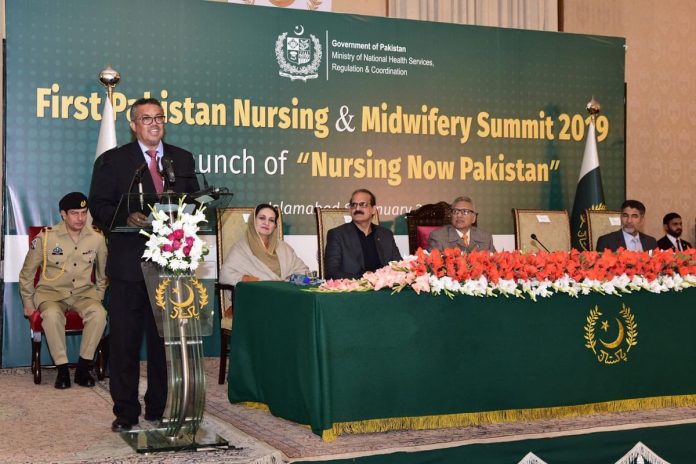 Islamabad, Pakistan
8th January 2019
President of Pakistan, Dr Arif Alvi, formally launched Nursing Now Pakistan at a ceremony during the first Pakistan Nursing and Midwifery summit held at Aiwan-e-Sadr, Islamabad.
Speaking at the launch, he also declared 2019 the year of nursing in Pakistan to highlight the significant role played by people associated with the nursing and midwifery profession.
President Alvi said the nursing profession is regarded as the backbone of the healthcare sector, and stressed the need for proper education, training and capacity building of the women associated with the nursing and midwifery services, besides imparting them with leadership roles.
The president also announced:
nursing diplomas would be replaced with degree programmes
government plans to double the in the nursing sector within two years
the establishment of a national nursing university in Islamabad to provide training to 25,000 people yearly
government-provided scholarships to students and nurses
Also addressing the ceremony, the Minister for National Health Services, Regulations and Coordination Aamir Mehmood Kiani lauded the services and contributions made by the nurses in the health sector and said the government is committed to delivering results in the health sector in the years ahead.
Director-General WHO, Dr Tedros Adhanom Ghebreyesus, spoke about Nursing Now to the audience of more than 500 nurses. He said, "Nurses & midwives are the backbone of every health system. They do such more than deliver care; their strong connection to local communities gives them enormous influence. But too often, they are undervalued and overlooked – treated as second-class citizens of the health sector."
For more information on Nursing Now Pakistan, click here.