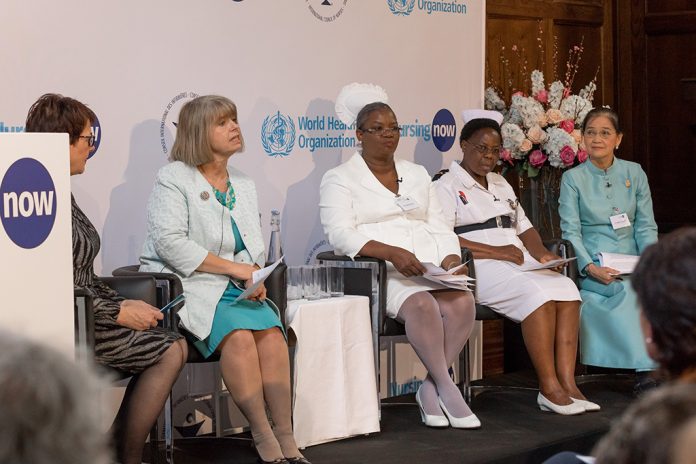 At Nursing Now's launch event in London, UK International Development Minister Harriett Baldwin MP announced £5 million for the training of nurses and midwives in developing countries. Read more about this initiative.
The funds are to be allocated from the Stronger Health Partnerships for Stronger Health Systems programme. The money is not being awarded to the Nursing Now campaign. It is being directly awarded by the UK's Department for International Development (DFID) to those it deems best placed to manage health partnership programmes in the UK and developing countries.
Welcoming the announcement, Lord Crisp, Co-Chair of Nursing Now said:
"Nursing Now sees it as essential that more nurses are developed and able to take up leadership positions influencing what happens in health care worldwide."
"We are delighted the UK Government is putting £5 million towards the support of nurses and midwives in some of the poorest countries of the world."
Find out more about the work of the UK government on health and nursing.
Meanwhile, Nursing Now will continue to call on all governments to invest in nursing and nurses all over the world; take a look at our vision and aims to learn more. We have already highlighted case studies of countries including Uganda, Jamaica and Singapore who are working to invest in nursing.
Nursing Now is funded through a range of small grants and is a programme of the Burdett Trust for Nursing. Read more about our campaign supporters, join our campaign and contact info@nursingnow.org if you would like to discuss a more substantial involvement.